Zamboanga Peninsula (Region IX)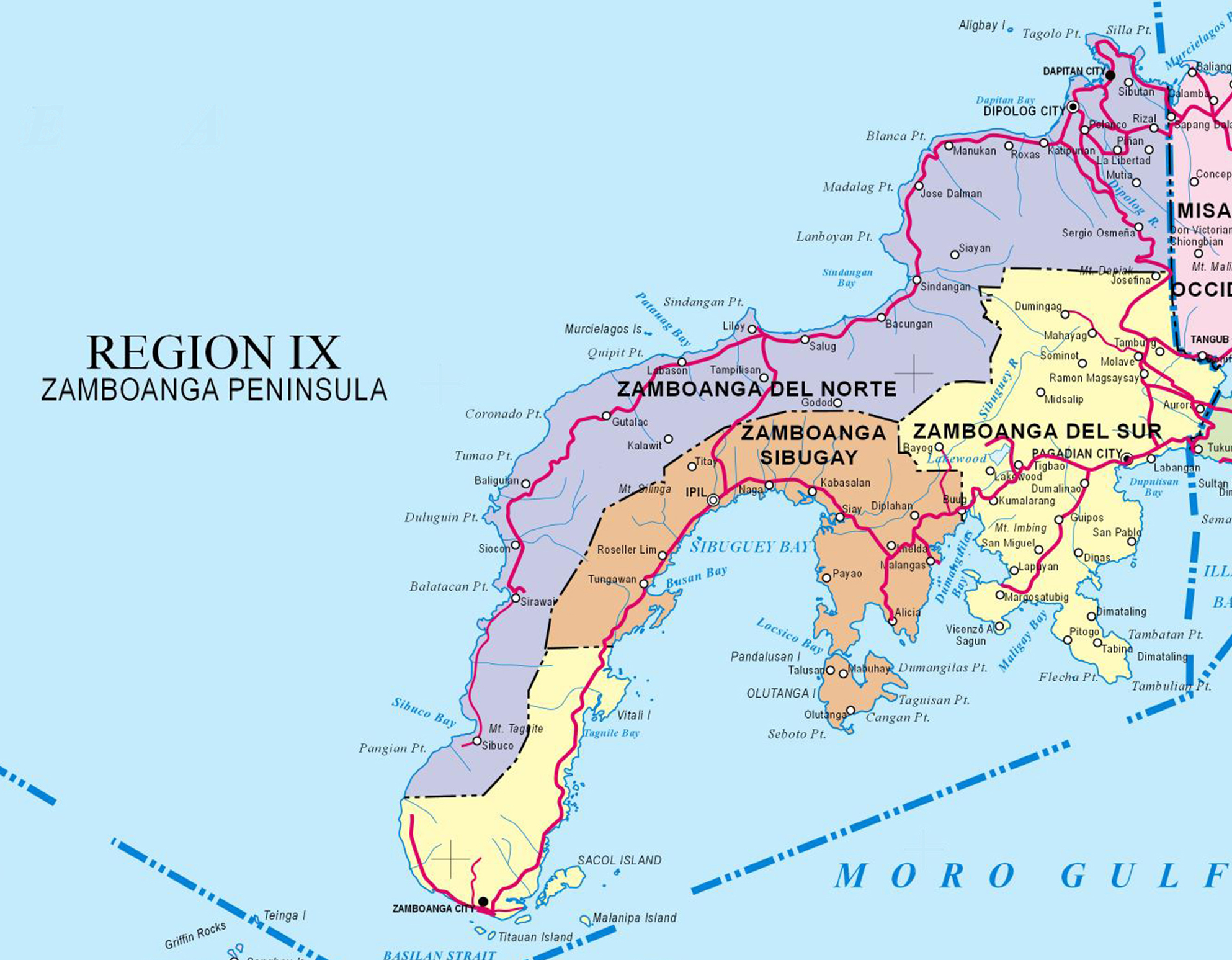 The Zamboanga Peninsula (Region IX) consists of three provinces: Zamboanga del Norte, Zamboanga Sibugay and Zamboanga del Sur.  It was previously known as Western Mindanao before the signing of Executive Order No. 36 of 2001.  Sometimes referred to as the Diadem of the Philippine South, it comprises 958 islands and islets.  Mindanao's smallest region lies between the Moro Gulf (part of the Celebes Sea) and the Sulu Sea. 
The region is blessed with numerous tourist attractions. In addition to many enchanting islands and islets, there are cultural and historical shrines as well as exotic scenic spots and pristine beaches. Among these are Santa Cruz Island, Vista del Mar, Zamboanga Golf and Country Club, and Dakak Beach Resort. Vintas (slim boats) with colorful sails and a number of beautiful mosques are just a few of its ethnic attractions.
Provinces
References