Calabarzon (Region IV-A)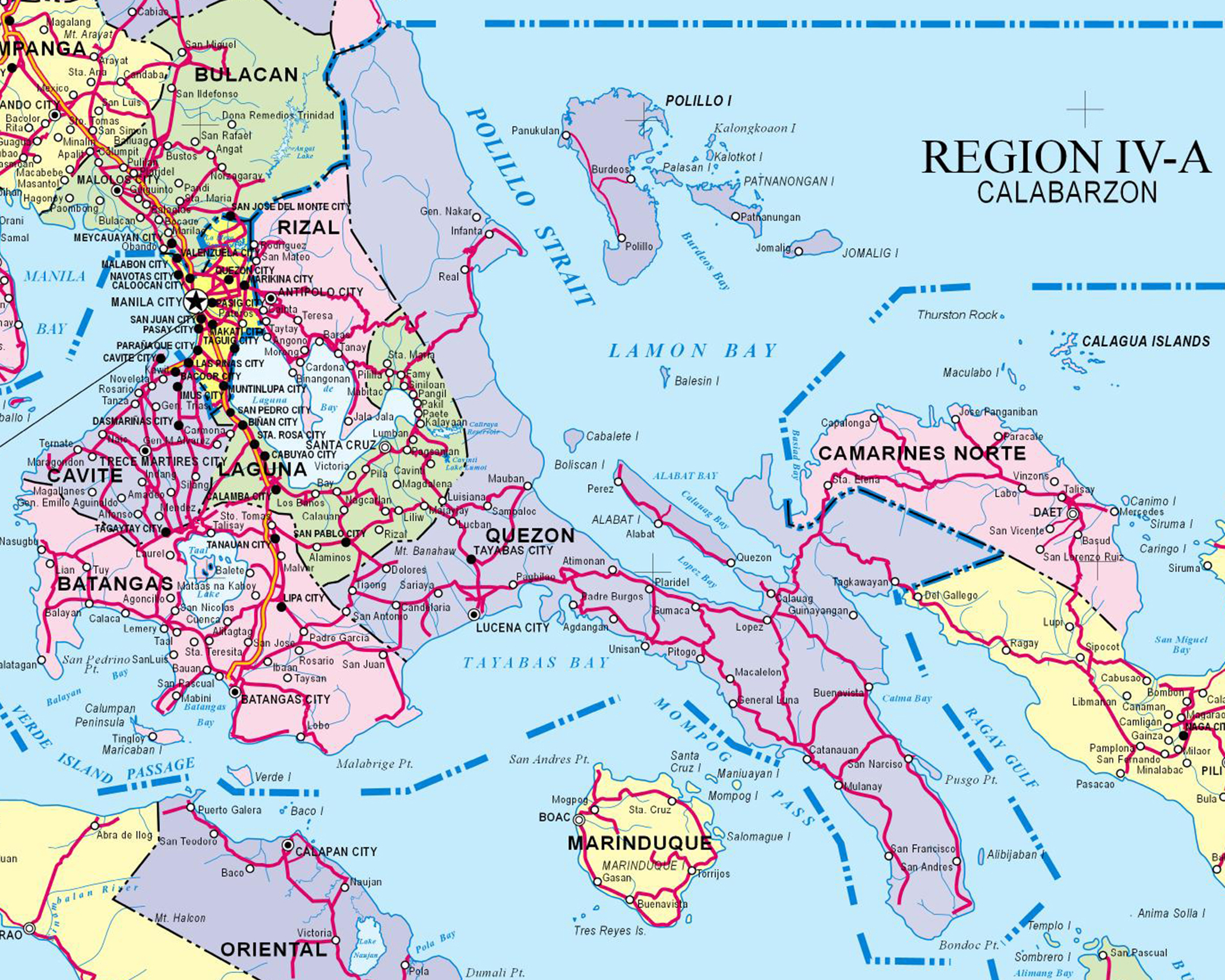 Calabarzon (Region IV-A) was previously called the Southern Tagalog Region.  It is made up of five provinces: CAvite, LAguna, BAtangas, Rizal, and QueZON.  It is located southease of Metro Manila and is bordered by Manila Bay to the west, Lamon Bay and the Bicol Region to the east, the Tayabas Bay and Sibuyan Sea to the south, and the Central Luzon region to the north.
Calabarzon is the most populous region in the Philippines according to the Philippine Statistics Authority, having a population of almost 16.2 million (2020).  After the National Capital Region (NCR) it represents the second most densely populated region in the country.
The diverse geography of Calabarzon translates into equally diverse weather and activities across the region.  From hiking, beautiful lakes and volcanoes and mountain resorts in the Taal area to beach resorts, diving, snorkling, and swimming near the coast, there is no shortage of choices.  The region is also home to many heritage towns and colorful festivals held through the year.
Provinces
References