National Capital Region (NCR)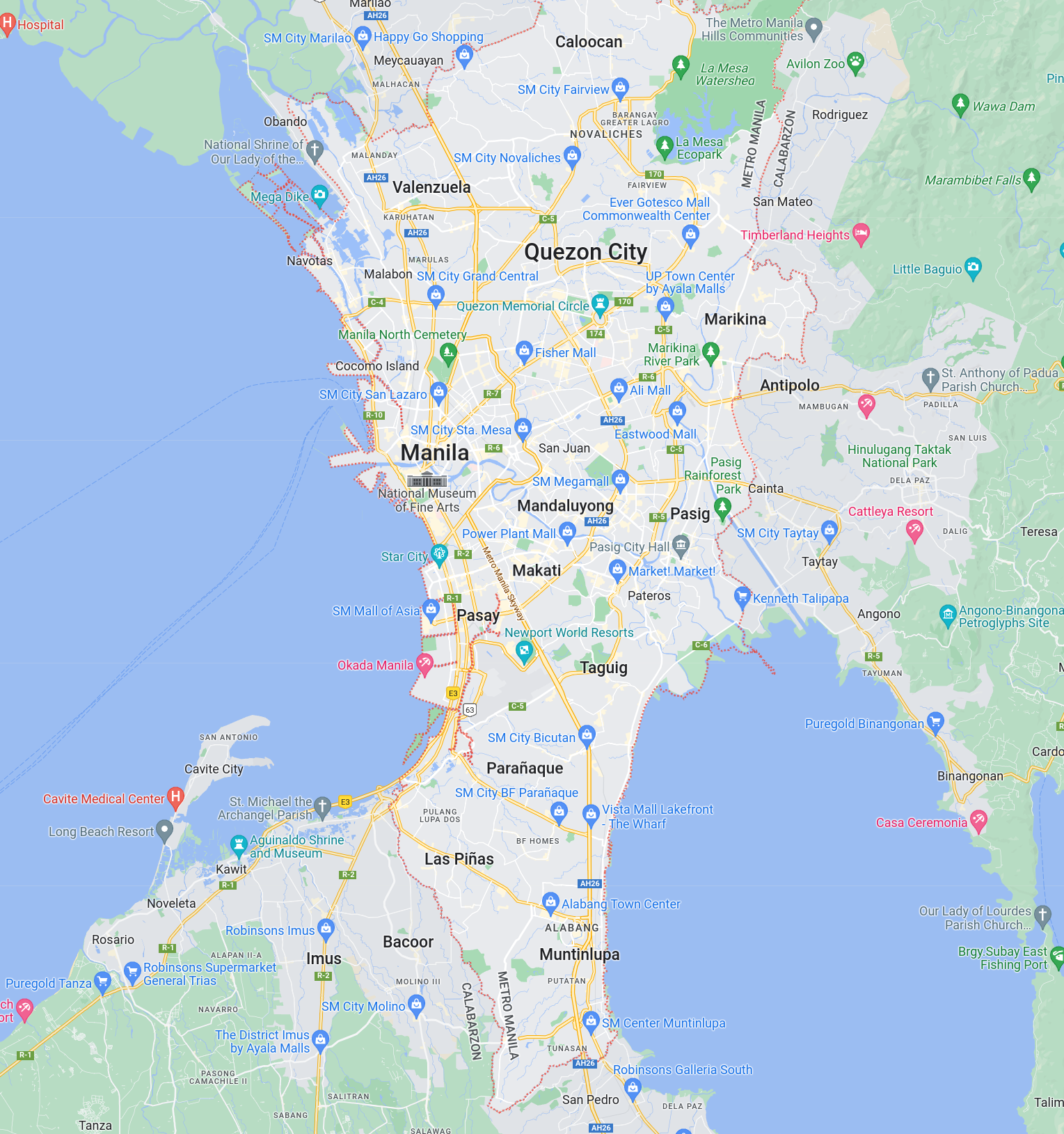 The National Capital Region (NCR), also known as Metropolitan Manila, or Metro Manila for short, is the country's political, economic, and educational center. The smallest region in the Philippines, it is the most densely populated region which is home to over 13 million Filipinos. The National Capital Region (NCR) is the only region in the country without any province. It is subdivided into 17 local government units (LGUs) comprising 16 cities and one (1) municipality: Caloocan, Malabon, Navotas, Valenzuela, Quezon City, Marikina, Pasig, Taguig, Makati, Manila, Mandaluyong, San Juan, Pasay, Parañaque, Las Piñas, Muntinlupa; Pateros is the lone municipality in the region.
The region is the center of culture, economy, education and government of the Philippines. Designated as a global power city, the region exerts a significant impact on commerce, finance, media, art, fashion, research, technology, education, and entertainment, both locally and internationally. It is the home to all embassies in the Philippines, thereby making it an important center for international diplomacy in the country. Its economic power makes the region the country's premier center for finance and commerce. The region accounts for 36% of the gross domestic product (GDP) of the Philippines.
Cities
References