Eastern Visayas (Region VIII)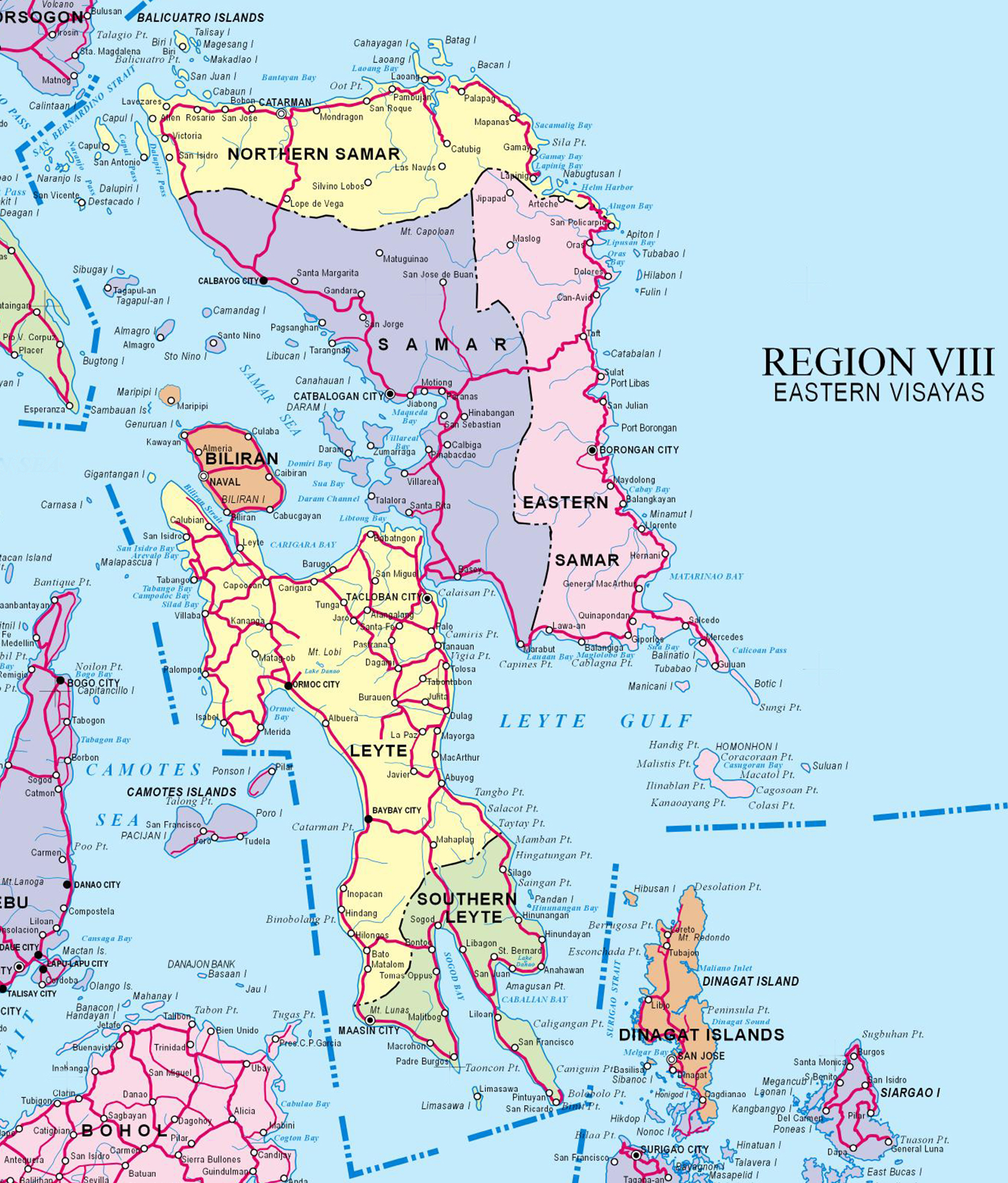 Eastern Visayas (Region VIII) consists of three main islands, Samar, Leyte and Biliran.  It occupies the eastern part of the Visayas island group and faces the Philippine Sea to the east.  It has six provinces (Biliran, Leyte, Northern Samar, Samar, Eastern Samar, and Southern Leyte), one independent city (Ormoc) and one highly urbanized city (Tacloban).
The region is a destination for marine adventures like scuba diving, snorkeling and surfing.  Massive underwater coral gardens ideal for scuba diving and snorkeling are found in Sogod Bay on the southern end of Leyte island. Biliran is popular to beachcombers with its pristine white sand beaches.
Historical sites such as Homonhon and Limasawa islands, two of the stops Portuguese navigator Ferdinand Magellan made during the first recorded voyage around the world, are located in the region.  Red Beach in Palo, south of Tacloban City in Leyte  is where where General Douglas MacArthur arrived on October 20, 1944 to fulfill his famous promise "I shall return."
Provinces
References