Northern Mindanao (Region X)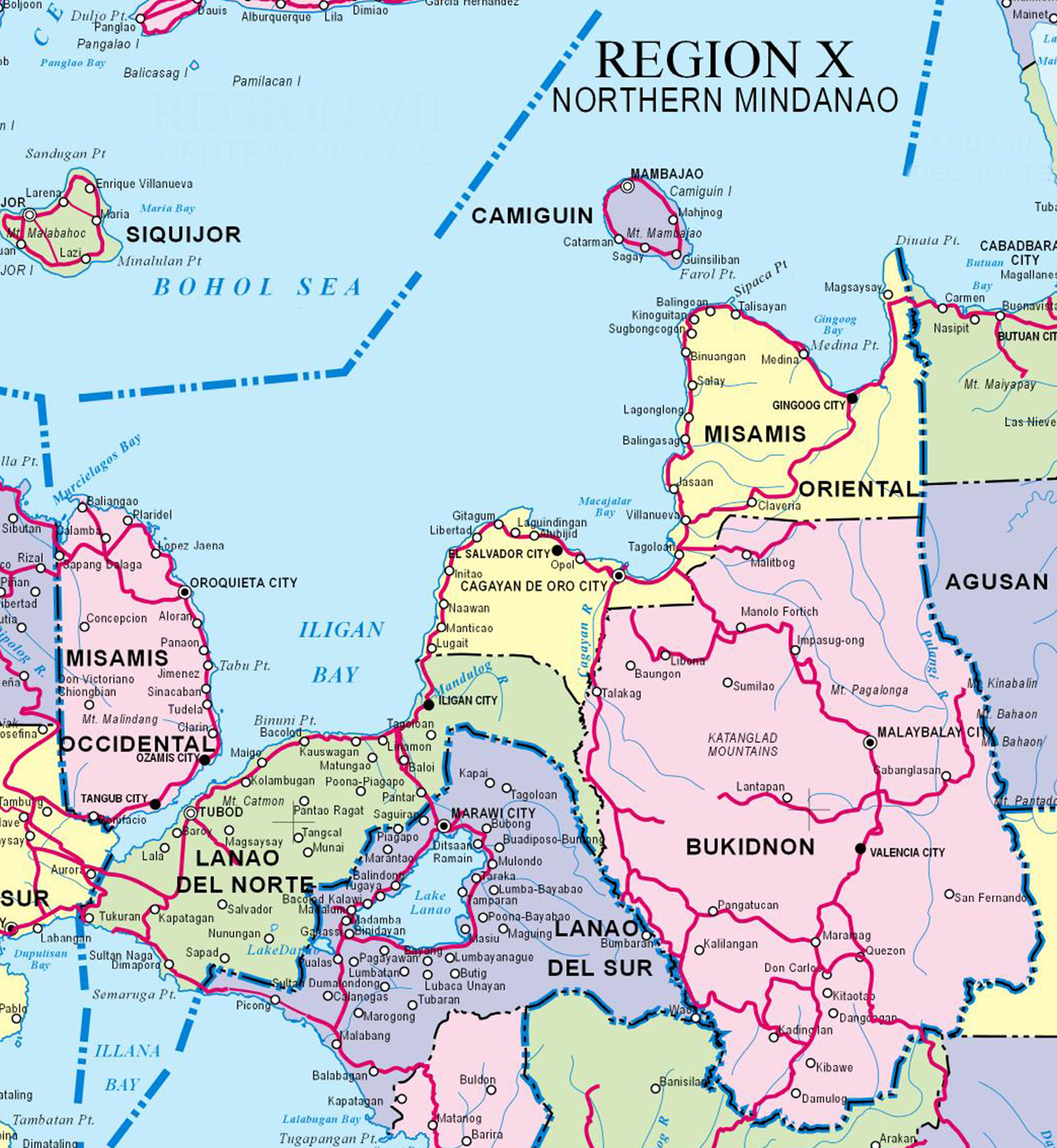 Northern Mindanao (Region X) is made up of five provinces: Bukidnon, Camiguin, Misamis Occidental, Misamis Oriental, and Lanao del Norte.  It is blessed with natural wonders: large, protected forests, clear mountain springs and waterfalls, white sandy beaches, coral reefs and sheltered bays rich with aquatic life.  This peaceful region is very accessible and a strategic location for trade.
The economy of Northern Mindanao is the second largest regional economy in Mindanao.  A mainly agricultural region, there is also a booming growth of industries particularly in Cagayan de Oro and in Iligan.  Del Monte Philippines is located in the Province of Bukidnon and its processing plant is located in Cagayan de Oro. The Agus-IV to VII Hydroelectric Plants in Iligan and Balo-i, Lanao del Norte supply most of its electrical power in Mindanao.  Additional hydroelectric power is supplied through the Ma. Cristina Falls plant on the Agus River in Lanao del Norte.
Provinces
References