Davao (Region XI)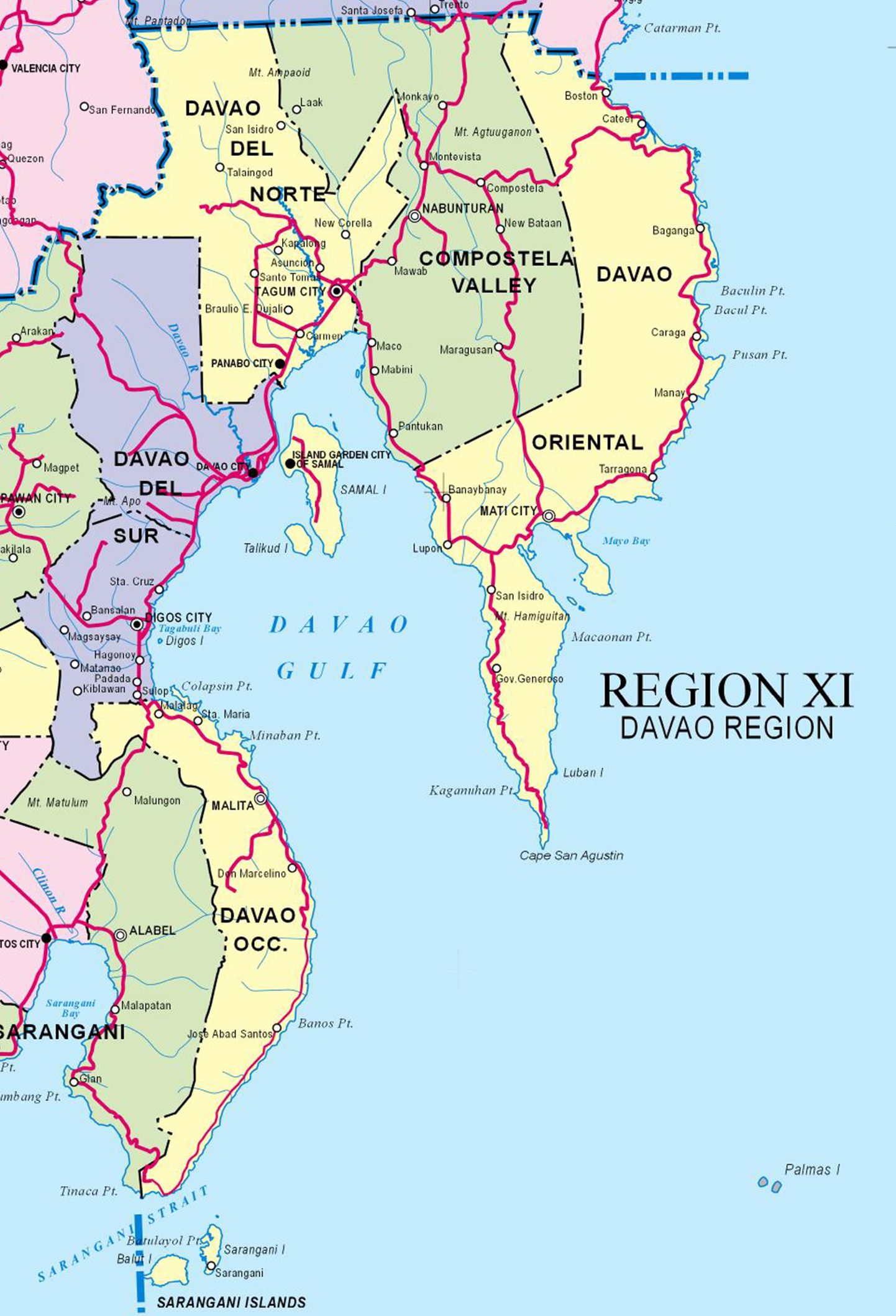 Davao (Region XI) is made up of five provinces – Davao del Sur, Davao del Norte, Davao Oriental, Davao de Oro and Davao Occidental.  The province of Compostela Valley was renamed to Davao de Oro in 2019, but still exists on some maps and official websites (such as the map on this page).  The region is touted as Mindanao's center for trade and investments, being the home of several multi-national companies who established their hubs and branches in the region.  
Aside from its investment potentials, the region has a lot to offer the visitor to the area.  From beautiful beaches, islands and resorts to hiking Mount Apo, the highest mountain in the country, the region does not disappoint.  Mount Apo is home to many bird species, 111 of which are endemic to the area. It is also home to one of the world's largest eagles, the critically endangered Philippine eagle, the national bird.
Aliwagwag Falls is one of the most popular natural sights in Davao Oriental.  The highest waterfall in the state, the cascades are composed of more than 100 waterfalls, and are just 30-40 minutes from Cateel.
Durian and other tropical fruits are native to this region.  Coffee lovers will also probably want to check out the Civet Coffee which is produced here.
Provinces
References