Western Visayas (Region VI)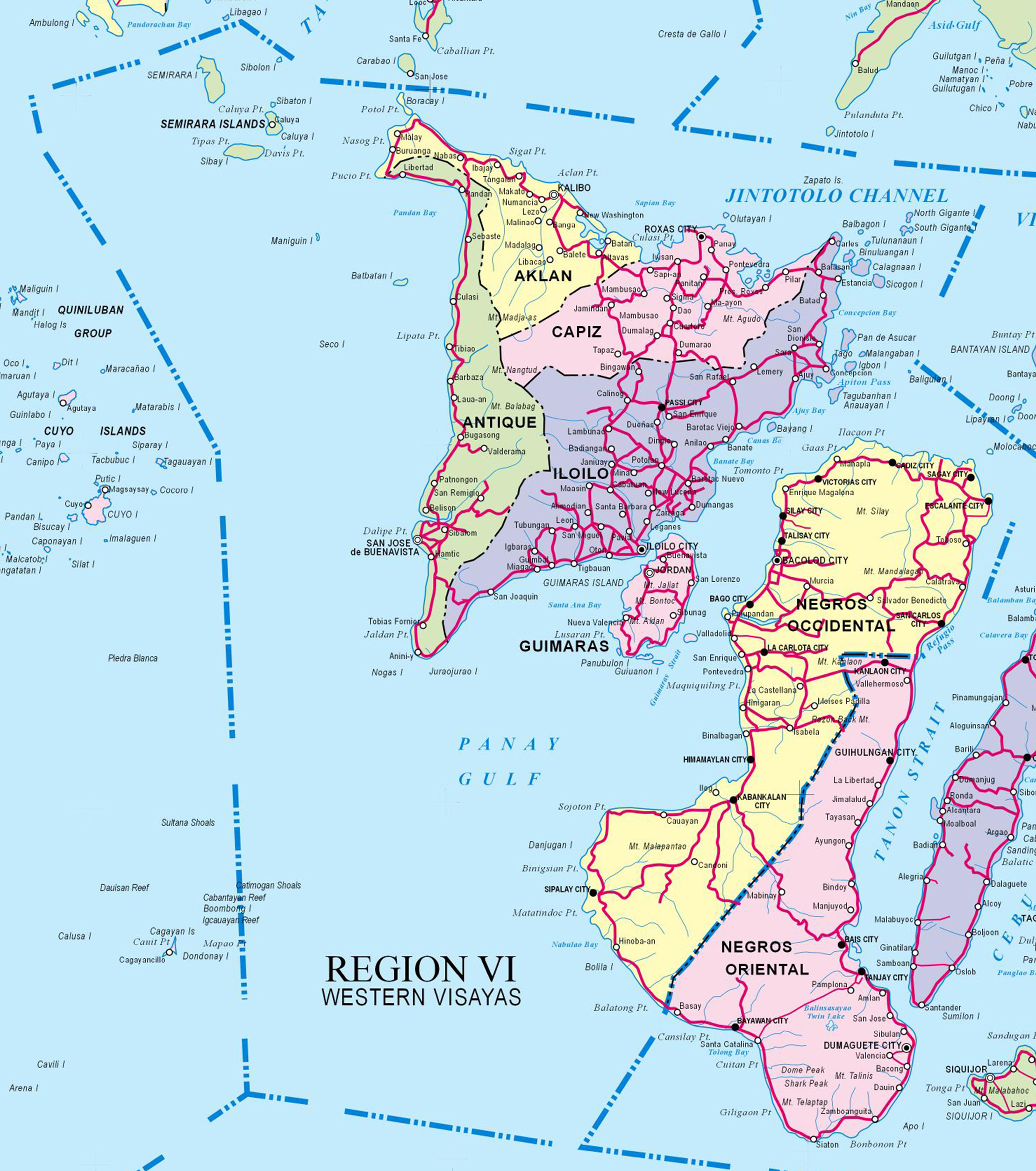 Western Visayas (Region VI) is located in the western part of the Visayas island group with boundaries of the Visayan Sea on the east, the Cuyo East Pass on the west, the Sibuyan Sea and Romblon on the north and the Cagayan Island on the southwest. It is composed of the main islands of Panay, Guimaras and the western portion of Negros (Negros Occidental) and their outlying islands.  Six provinces make up Western Visayas: Aklan, Antique, Capiz, Iloilo, Negros Occidental and Guimaras. 
Aklan is the home of the famous Ati-Atihan Festival held in the provincial capital of Kalibo in January.  This festival commemorates a peace pact held in the 13th century between the aborigines and the early Malay immigrants.   Boracay, famous for it's beautiful white sand beaches, can be found in the northwest corner of this province.
Many other beautiful island paradises can be found in this region including Islas de Gigantes in the northeast part of Iloilo province.
Provinces
References