Central Luzon (Region III)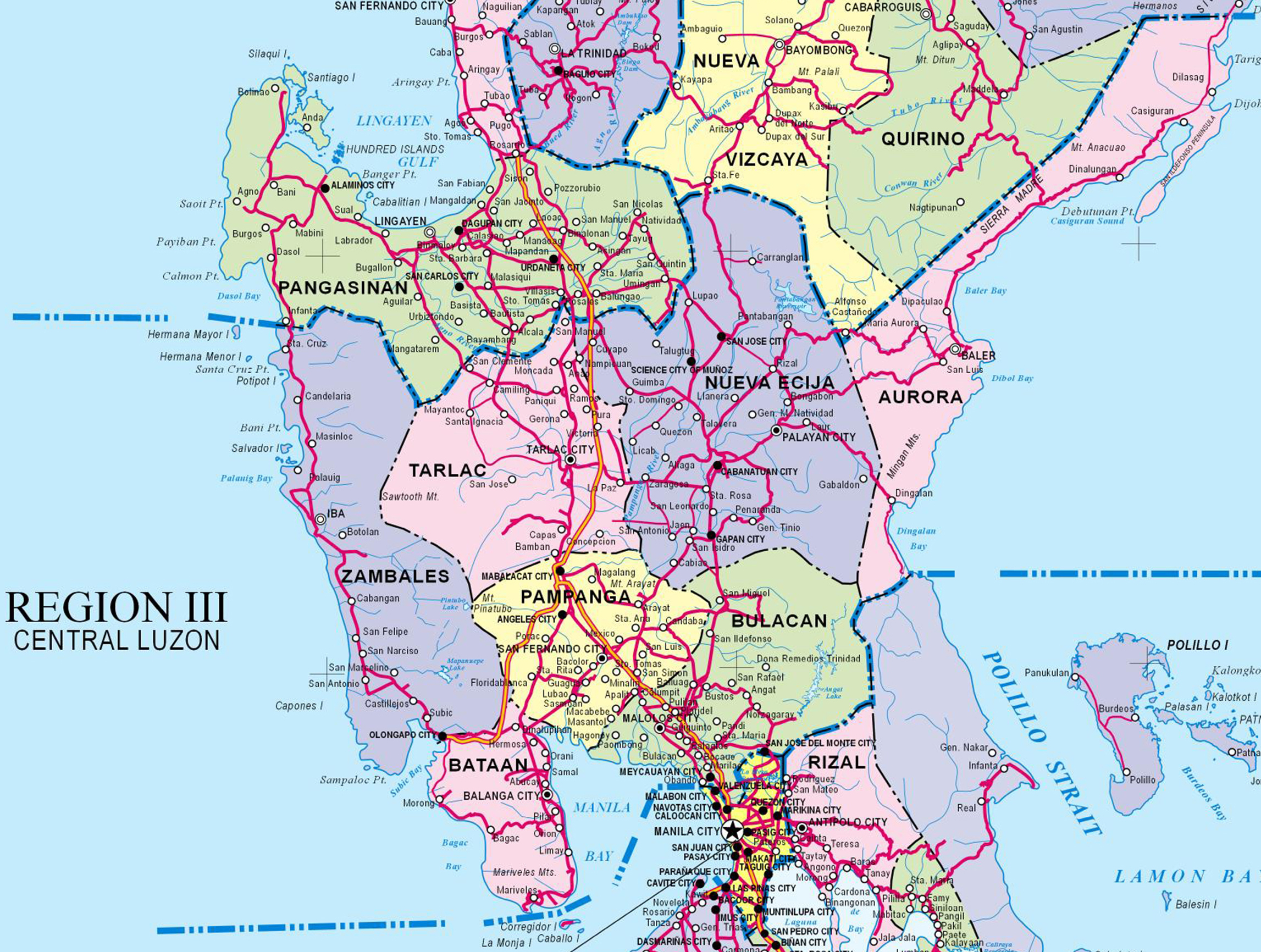 Central Luzon (Region III) is located north of Metro Manila on the main island of Luzon.  It includes the provinces of Aurora, Bataan, Bulacan, Nueva Ecija, Pampanga, Tarlac and Zambales.  Towering mountains, volcanos, lush farmlands, natural sea harbors and more can be found here.  
Central Luzon includes all land area north of Manila Bay from the tip of the Bataan peninsula on the west, and all the lands north of the Caraballo mountains on the east.  It is the longest contiguous area of lowlands, and is otherwise known as the Central Plains of Luzon.  Known as the Rice Granary of the Philippines, it produces one third of the country's total rice production.  Pampanga is home to Mount Pinatubo, an active volcano.  Aurora province on the eastern coast of Luzon is famous for among other things surfing.
Provinces
References