Mimaropa (Southwesten Tagalog Region)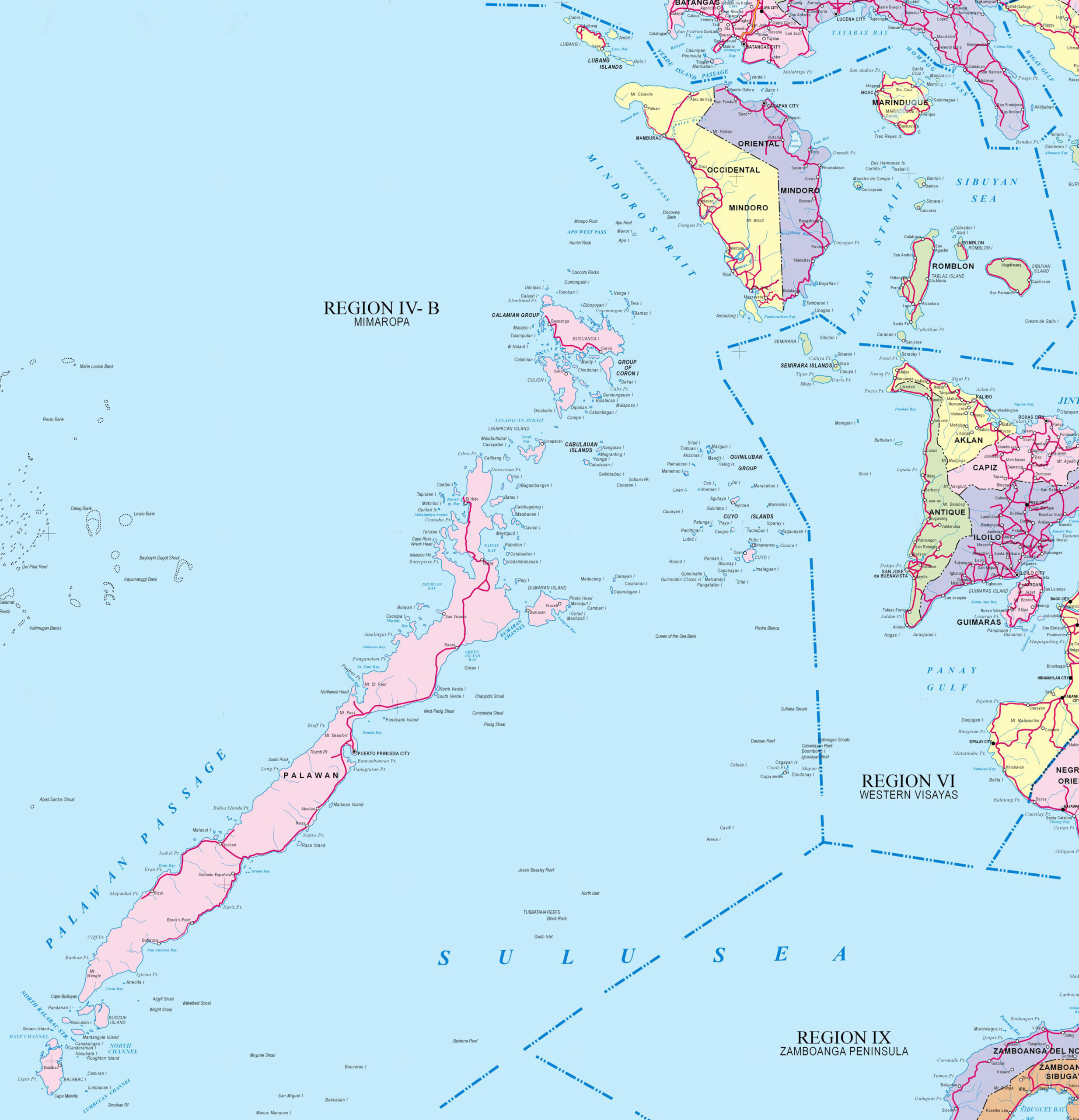 Mimaropa, previously known as the Southwestern Tagalog Region or Region IV-B is one of two regions in the country having no land border with another region (the other being Eastern Visayas).  It is one of the busiest regions in terms of tourism.  The name is an acronym combination of its member provinces: MIndoro (Occidental and Oriental Mindoro), MArinduque, ROmblon and PAlawan.
The region is one of the most biodiverse (both terrestrial and marine) in the world.  Two of the most significant coral reef systems in the world are here.  Apo Reef off Mindoro is the second longest reef after the Great Barrier Reef in Australia.  The Tubbataha Reef Marine Park (Palawan province) covers 332 km2, including the North and South Reefs. It is a unique example of an atoll reef with a very high density of marine species; the North Islet serving as a nesting site for birds and marine turtles. The site is an excellent example of a pristine coral reef with a spectacular 100 m perpendicular wall, extensive lagoons, and two coral islands.   It is the most biodiverse reef globally.  Many other smaller world class reef and diving locations exist throughout the region.
Palawan's almost 2,000 kilometers (1,200 mi) of irregular coastline is lined with rocky coves and sugar-white sandy beaches. It also harbors a vast stretch of virgin forests that carpet its chain of mountain ranges. The mountain heights average 1,100 meters (3,500 ft) in altitude, with the highest peak rising to 6,843 feet (2,086 m) at Mount Mantalingahan.  Unlike most of the Philippines, Palawan is biogeographically part of Sundaland, with a fauna and flora related to that found in Borneo.
Provinces
References