Bangsamoro (BARMM / Bangsamoro Autonomous Region in Muslim Mindanao)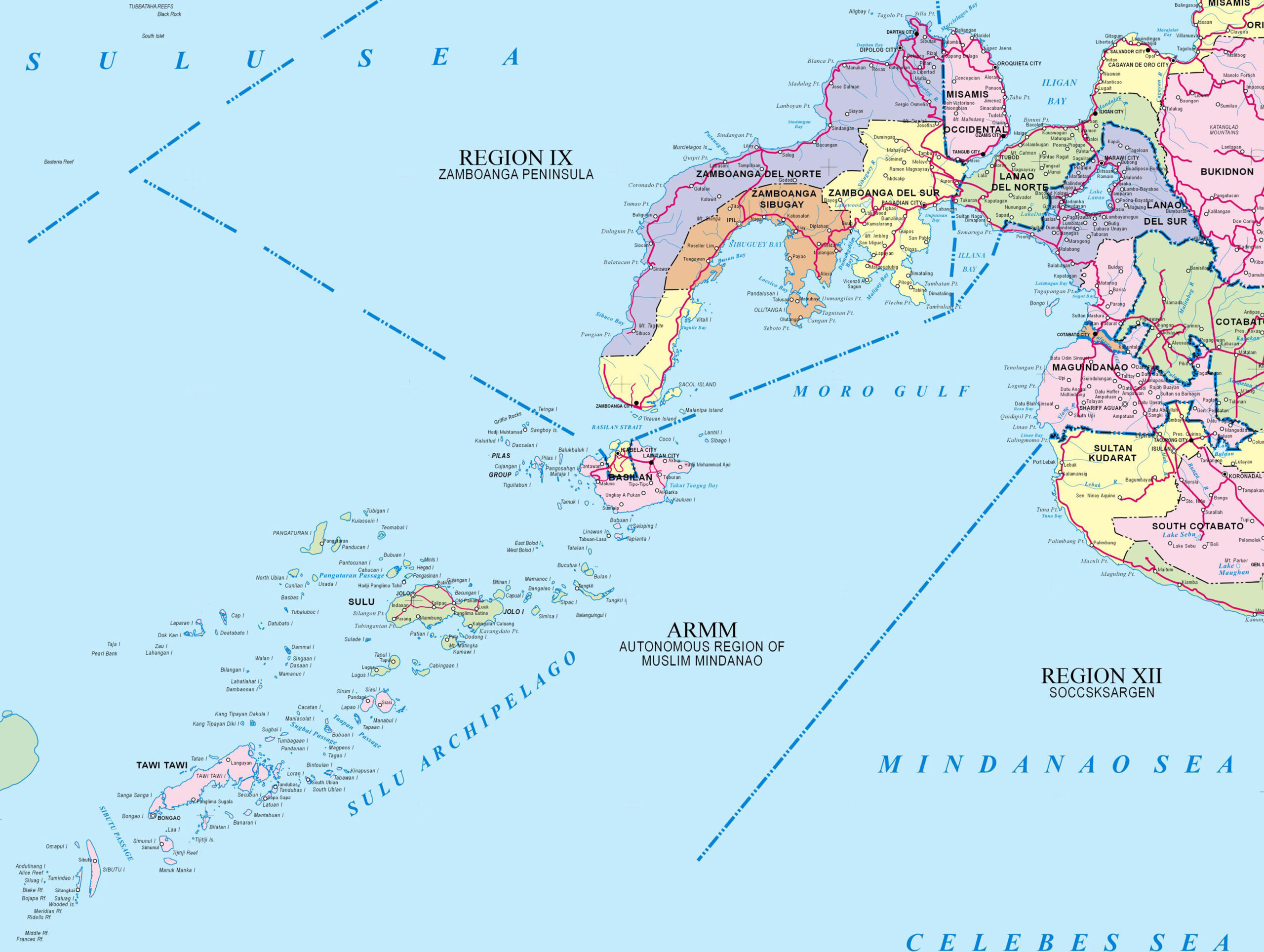 The Bangsamoro (the Bangsamoro Autonomous Region in Muslim Mindanao or BARMM) is an autonomous region located on the island of Mindanao in the southern Philippines.  This region consists of five predominantly Muslim provinces Maguindanao, Lanao del Sur, Basilan, Sulu and Tawi-Tawi. It is the only region in the Philippines that has its own government.
The Bangsamoro took the place of the ARMM as the only Muslim-majority autonomous region in the Philippines in 2019.  Currently in transition until 2025, the Bangsamoro government has been considered a testing ground for the wider debate on constitutional reform and federalism in the Philippines.
A fierce armed conflict between Muslim militia and the Philippine government went on in this region from the 1970s until recently.  In 2012 a peace accord was signed between the government and the Moro Islamic Liberation Front or MILF, and things have been calmer since then. There are however other militia groups that have not signed on to the peace deal.  They are mostly small but well-armed and quite radical, posing a significant threat.  There have been reports of some continued violence in the region, occasionally spilling over to other regions (we have not confirmed these).
Caution is still advised prior to travel to the region.   It's best to check with current travel advisories first.
Provinces
References