Palawan is part of Mimaropa Province, the largest province and is fifth largest island in the country.  Comprising 1,769 islands, Palawan is rich in natural resources, wildlife, spectacular landscapes and seascapes, jungles, beautiful white sand beaches and world-class snorkeling and scuba diving.
It's been many years since our last visit to this relatively isolated but very special region.  Hopefully we'll be able to change that in 2023.
Palawan Photo Galleries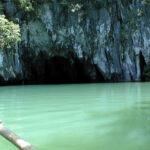 Underground River 2000
January 4, 2023
Now known as the Puerto Princesa Subterranean River National Park, it was the Underground River when we visited in 2000.  Very beautiful area with lots of wildlife, great harbour and beach and interesting cave.

…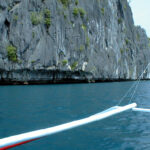 El Nido 2000
January 4, 2023
Had a wonderful stay where we took daily island hopping trips and got our first taste of snorkling and the incredible underwater world of the Philippines.  While the accomodations were basic, the view was incredible and meeting and mixing with the local people and feasting with them at night was…

…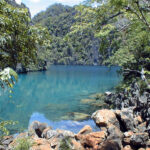 Coron 2004
January 4, 2023
The islands are some of the most amazing in all of the Philippines.  Limestone peaks and cliffs, great snorkling and scuba diving (including fresh water, cave and wreck), beautiful lagoons and a wildlife sanctuary make this one of the most desired nature holiday destinations in the world.

…
About The Author
Hi - I'm Connie and one of the co-founders of this site. We're in the site design and building mode at the moment but hope to be done in the next month or two. If you have any questions or would like to contribute please let me know!