Soccsksargen (Region XII)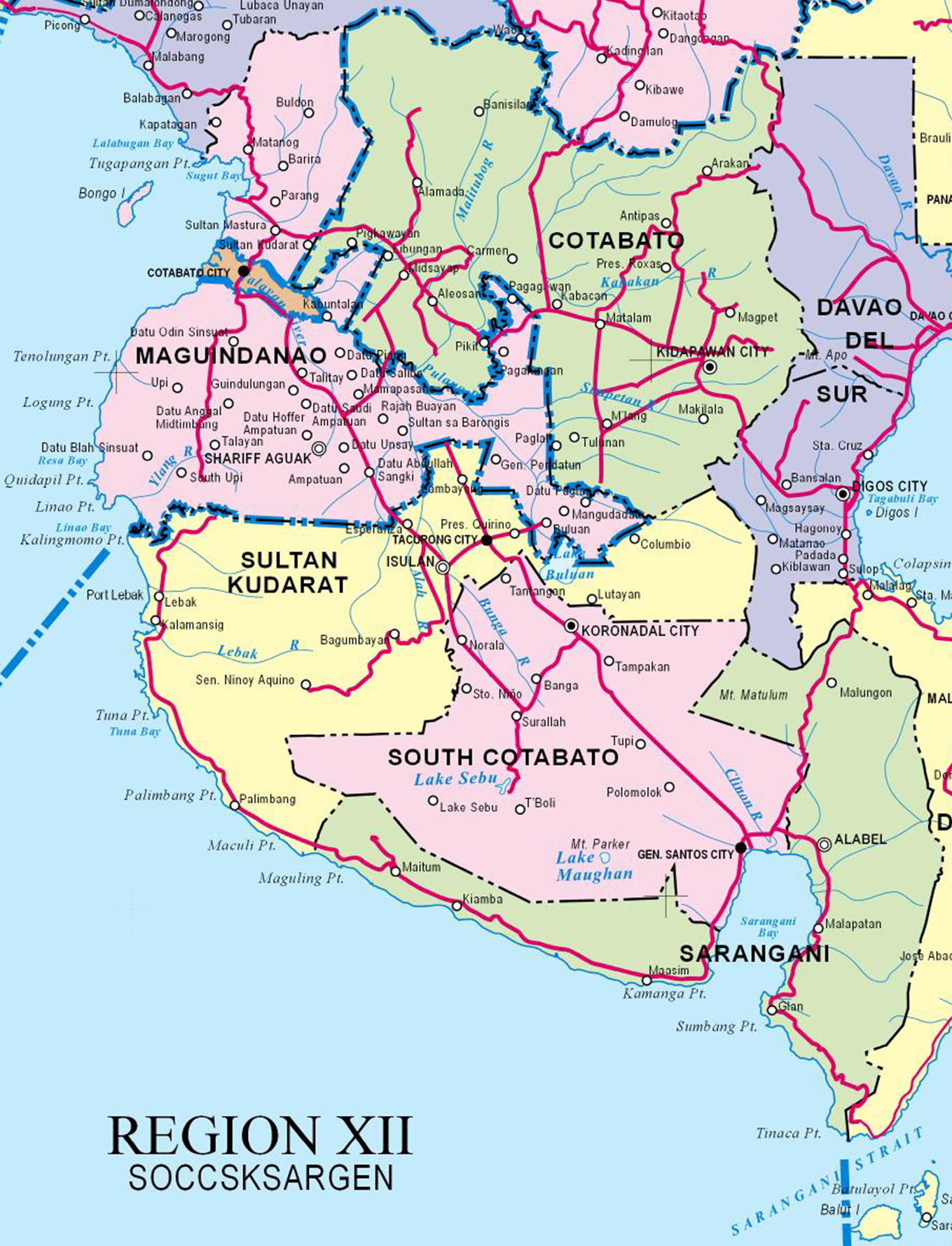 Soccsksargen (Region XII) and sometimes locally shortened to just SOX is located in Central Mindanao. The name is an acronym that stands for the region's four provinces and one of its cities: South Cotabato, Cotabato, Sultan Kudarat, Sarangani and the city of General Santos. The region was previously called Central Mindanao.  The region is bounded on the north by Northern Mindanao, on the east by the Davao Region, and on the southwest by the Celebes Sea.
Extensive coastlines, valleys and mountain ranges are found here.  Known for its river system, the region is the catch basin of Mindanao, particularly at the Cotabato Basin, a large depression surrounded by mountain ranges on three sides. Within the basin runs the Rio Grande de Mindanao, the longest river in Mindanao and the second longest in the Philippines. 
Provinces
References